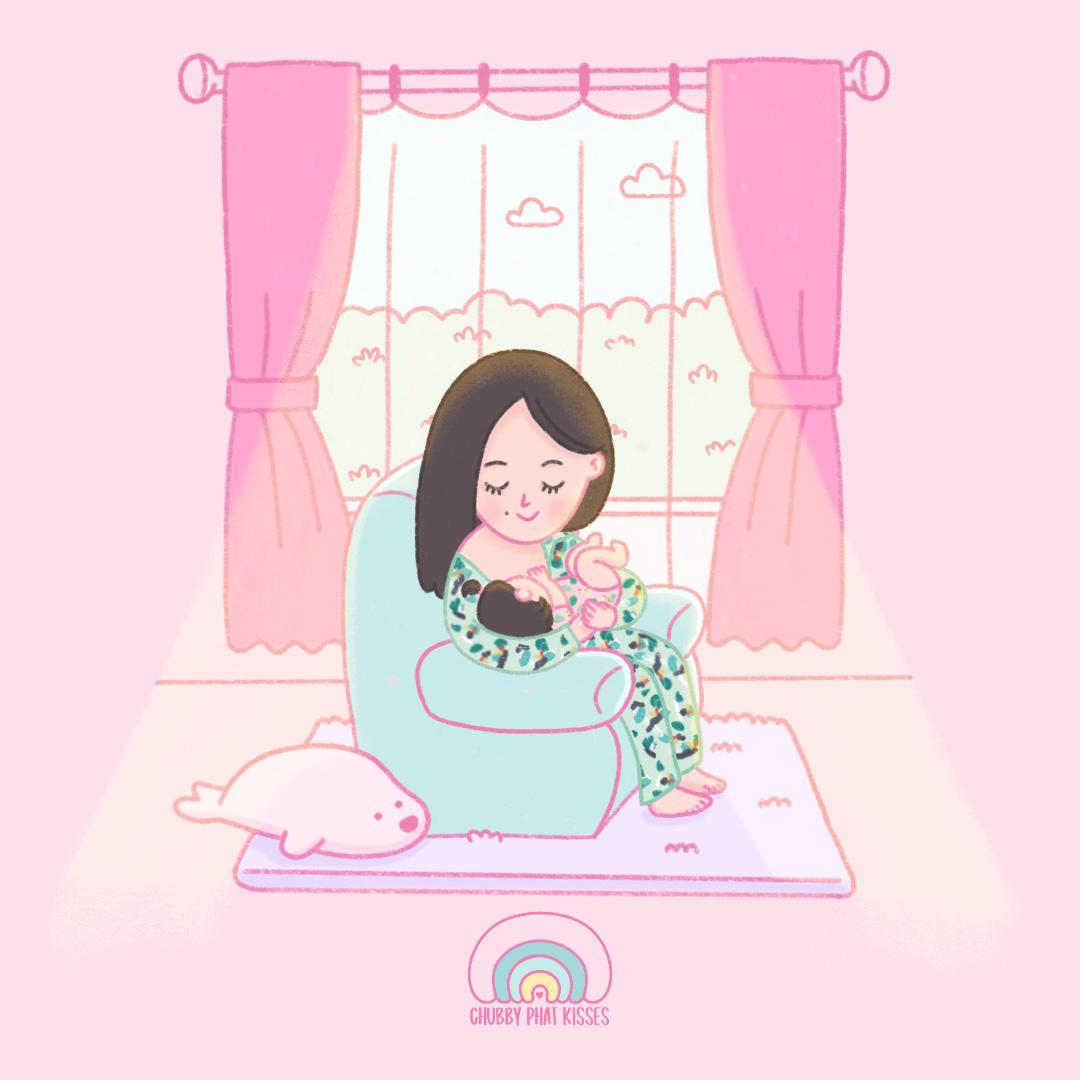 NEWBORN JAUNDICE & HOW YOU CAN PREVENT IT
WHAT IS NEWBORN JAUNDICE?
Jaundice is a common newborn condition that causes yellowing of the skin and the whites of the eyes. This condition is so common that it affects 1 in every 3 babies in Brunei alone.
The symptoms of jaundice usually appear 2 to 3 days after birth and often subside without treatment within 2 weeks.
WHAT CAUSES NEWBORN JAUNDICE?
While you are pregnant, your liver gets rid of a substance called bilirubin for your baby. Once your baby is born, their liver is incharge of processing and breaking down bilirubin. Many newborns cannot get rid of bilirubin as fast, which causes the build up of bilirubin levels resulting in jaundice.
WHAT ARE THE DIFFERENT TYPES OF JAUNDICE?
Pathologic Jaundice
Physiologic Jaundice
Breast Milk Jaundice
Suboptimal Intake Jaundice
PATHOLOGIC JAUNDICE
Pathologic jaundice is the most critical type of jaundice. It occurs within 24 hours after birth and is characterised by a rapid rise in a baby's bilirubin level. The most likely cause is blood incompatibility or liver disease. Medical attention is vital and blood transfusions may be required. Breastfeeding can continue during treatment.
PHYSIOLOGIC JAUNDICE
Physiologic jaundice, also known as Neonatal jaundice, is the most common. It usually peaks at day 2-3 and lasts for about 2 weeks. Practice skin-to-skin care and breastfeed frequently. No treatment is necessary.
BREAST MILK JAUNDICE
Breast milk jaundice usually occurs 2 weeks after birth and can continue for several weeks. The exact cause of this type of jaundice is still unknown but it is believed that it is a combination of substances present in the mother's milk and the baby's liver's inability to process bilirubin. If the bilirubin levels continue to increase, your health care provider may suggest supplementing your breastfeeding with your own milk, donor breast milk, or formula until jaundice resolves. In rare cases, breastfeeding may be interrupted for 24 hours, in an effort to reduce the bilirubin level.
SUBOPTIMAL INTAKE JAUNDICE
Suboptimal Intake Jaundice, also known as Breastfeeding jaundice, usually occurs in the first week of baby's life. It is the result of the baby not receiving enough milk (from breastfeeding difficulties or a delay in milk production) to lower their bilirubin levels. This causes the bilirubin to be reabsorbed into the intestines and keep the levels elevated, which triggers jaundice. Practice skin-to-skin care and breastfeed frequently. No treatment is necessary.
HOW TO PREVENT NEWBORN JAUNDICE
DO
Breastfeed your baby as soon as or within an hour of giving birth.
Breastfeed your baby every 2 hours.
Practice skin-to-skin care to help increase milk supply.
Listen for sounds of suckling and swallowing to ensure that your baby is truly feeding and not just latching for comfort.
Expose your baby wearing nothing but a diaper to sunlight through a window with the curtain lining drawn (NOT DIRECT SUNLIGHT) in the early morning between 6am to 7am. This helps lower the bilirubin level and is only effective when your baby is undressed. If baby requires feeding during this time, breastfeed by the window with the curtain lining drawn. If baby is asleep, place baby by the window with the curtain lining drawn. 
DON'T
Do not wait for your baby to wake up on their own before feeding.
Do not give water, glucose solution or formula supplements as they lack the laxative effect of colostrum in breastmilk.
WHEN TO SEE A DOCTOR?

Your baby will be examined for signs of jaundice by a specialist before being discharged from the hospital and if you gave birth at RIPAS, a nurse would be assigned to make a house-visit to check on your baby within 3 days as part of the RIPAS's newborn physical examination.
If you gave birth elsewhere or if you arranged for a mid-wife, please arrange for a health practitioner to check on your baby on day 2 and 7 of baby's life when jaundice usually appears.
Please seek medical attention when you notice that the yellowing of your baby's skin and whites of their eyes is getting worse.
COMPLICATIONS

If a baby with very high levels of bilirubin is not treated, there's a risk they could develop permanent brain damage called kernicterus. Please seek medical attention when you notice that the yellowing of your baby's skin and whites of their eyes is getting worse.
Disclaimer: Chubby Phat Kisses is here to provide free awareness content and we have the best interests of all parents and babies at heart. We are not the experts but the expert gatherer. All information on our platform had been obtained through expert gathering from paediatric specialists, doctors, nurses and confinement ladies to bring enlightenment to your parenting journey. As parents, we know our babies best. If you ever need a second opinion or you feel that something could be wrong with your baby, please seek medical attention. Thank you.
Mamas. Papas. We'll be alright.
Love always,
Jo San & Baby Giselle